An Indie four-piece from London, formed in 2019, with a diverse range of sounds and inspirations – including Britpop, Post-Punk and Prog Rock.
The band came together when Jim Talbott (Vocals/Guitar) neighboured with Will Oliveira (Lead Guitar) at their University Halls of Residence. The pair quickly identified a shared love for seminal Rock and Roll acts such as Jimi Hendrix, The Ramones and Joy Division. They began to write primitive bedroom demos, with the intention of forming a band.
At this point, Oliveira informed his bartending colleague Ben Phillips (Bass Guitar/Backing Vocals) about the early formations of the band. Phillips bought friend Jakeem Reeves (Drums) along to a practice session – in which newly coined The Divisions – would begin to mould and shape the earlier written demos.
The Divisions began to gig around the London circuit in summer of 2019, playing some iconic local venues such as Water Rats, St. Moritz and the Spice of Life.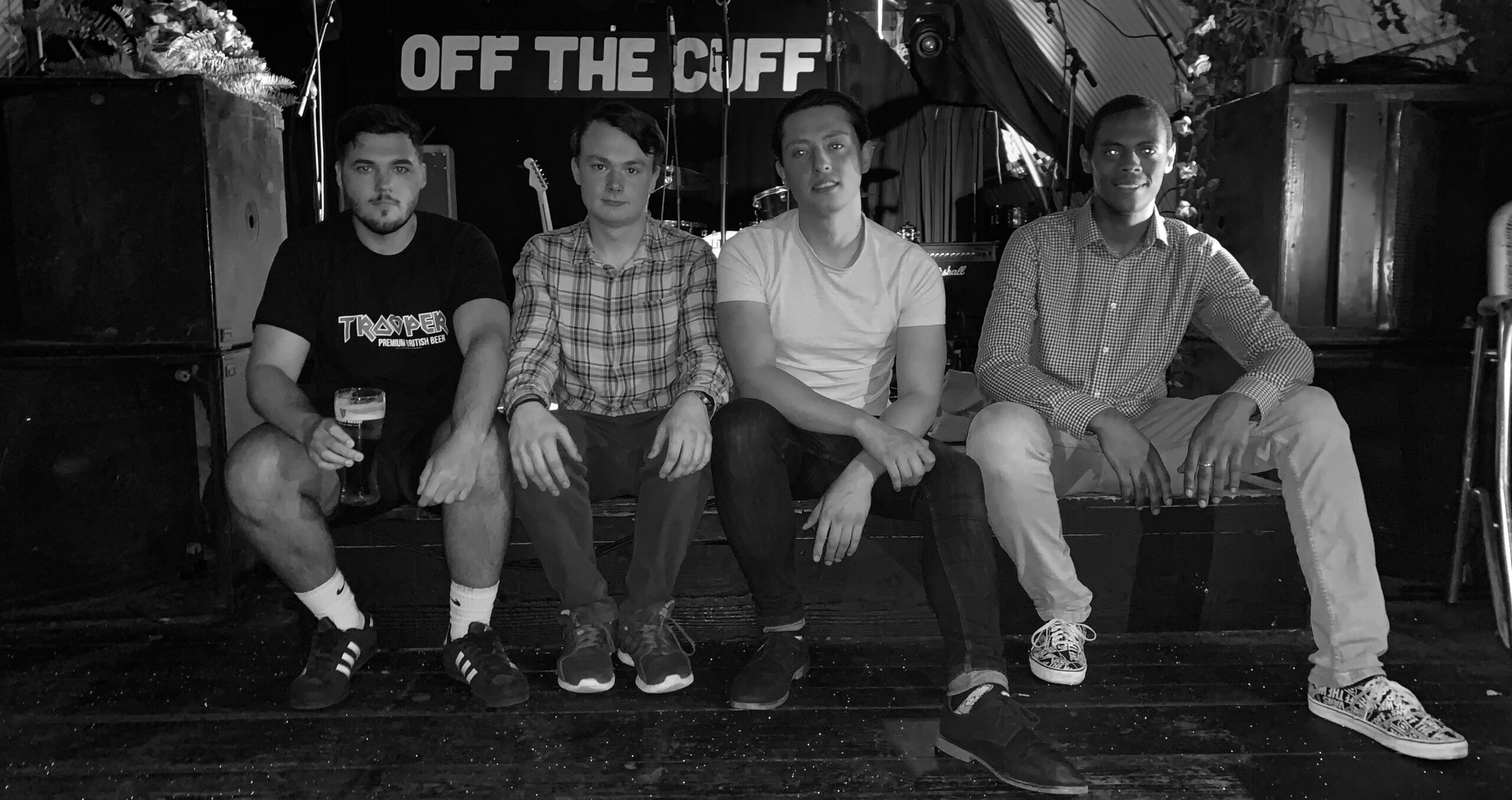 The Divisions – Off The Cuff (Aug, 2019)
The bands live sound draws from the gritty yet swirling guitar tones of Oasis and The Verve, with thumping, grooving bass lines and a heavy, soulful drum section.
The debut single released by The Divisions, Blink of an Eye, came out in January 2020, along with our second single, Worn Out Places, released in February. More singles are currently being recorded and an impending debut EP release for later this year